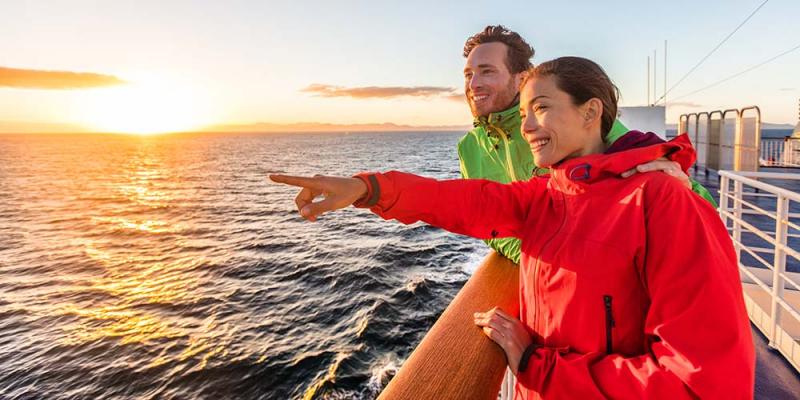 The Apulia Region focuses on mobility by sea
Overview
Apulia Region successfully concluded the path for the activation of a triangulation service between the ports of Bari in Italy, Bar in Montenegro and Shengjin in Albania.
With the "Legal and economic feasibility study", the Apulia Region proposes, in the broader context of the "ALMONIT MCT" project, to improve and implement the connections between the territories involved and to favour tourism and goods transport connections, aiming at the integration of the existing transport lines by road and sea.
The "Feasibility Study", strategic output of the Almonit project, investigated the consistency, the functional and infrastructural configuration of the port system of the three countries and provided a framework of knowledge on the demand for traffic, taking into account the type of carriers, infrastructural needs and services in the international scenario with reference to the cooperation area between Italy, Montenegro and Albania.
Other significant data for the development of connections in the area is represented by data on production activities and mobility demand, especially in terms of tourism, as well as information on climatic, maritime, meteomarine, geotechnical and morphological conditions that influence sea connection services.
The concrete implications of the "study" are linked to the development of maritime mobility between Apulia and the countries beyond the Adriatic.
The traffic of ferries and cruises in 2021, despite the suspension of all services due to the pandemic, counted 1,323,889 passengers, with a positive trend of the overall traffic of the port of Bari and the tourist flows in the three partner countries. For this reason, the development of the maritime transport service is strategic and, it is estimated, may be decisive in improving the usability of the area, also with a view to environmental sustainability.
The identification of services and solutions concerning the most suitable means of transport and the cost regime, identified by the "Study" will help to make sustainable the activation of maritime connection services bringing the coasts closer and promoting trade and tourist flows.